LIVING DEEPLY WITH GOD AND PEOPLE
Welcome home to a family being transformed by the life and love of Jesus.
This goodness can not be contained and spills into the hearts, homes and streets of the city, as we release the powerful peace, joy, hope and love of the Kingdom of God.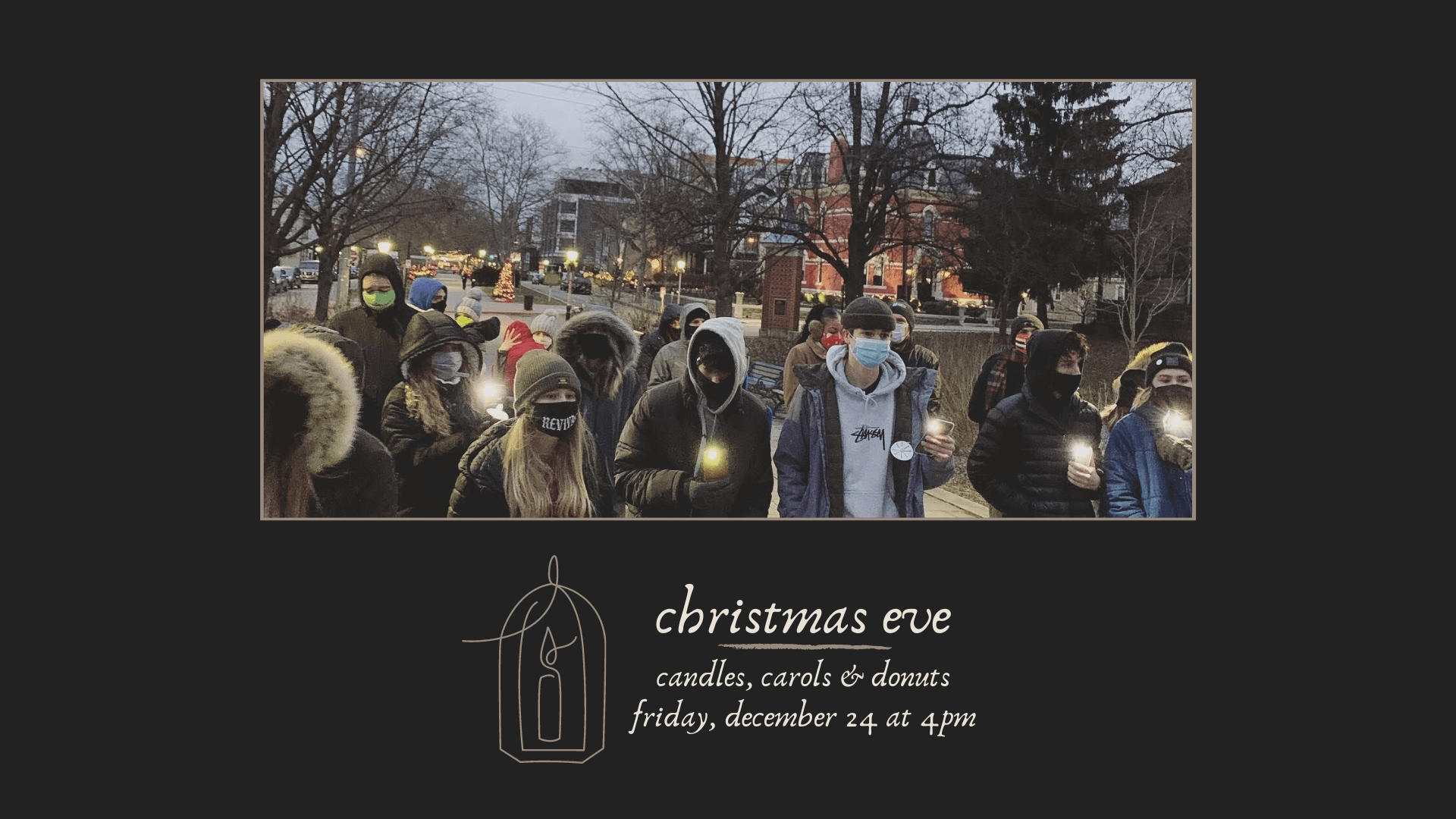 CHRISTMAS EVE
FRIDAY, DECEMBER 24 | 4pm
Location TBA
The Christmas story is one of light breaking into darkness; of fear and grief being overwhelmed by peace and joy; of hopes and dreams in the middle of doubt; of unexpected characters chasing stars and angels' songs filling the sky with wonder. It's the story of God coming to be with us. Right in the middle of the mess. Showing the world He is love by the gift of his son here among us.
Celebrate with us on Christmas Eve with carols and candles.Afterwards we'll spread some Christmas cheer by giving away Moonrise Doughnuts for folks who have to work as we head home. 
WORSHIP GATHERINGS
We meet together as a whole church family for a worship gathering once a month every 4th Sunday at 5pm at the Leapin Lizard in Covington.
There's something special about getting together as one big family to worship God together, share stories from what's happening in the community, and create space for the Holy Spirit to work as we pray for each other.
Childcare with worship, teaching, and prayer geared towards kids is available downstairs (through 5th grade) or kids are welcome to stay with their guardians upstairs.
Worship is live streamed on our Facebook page.
info@vineyardcovington.com